We are currently accepting payments from Indian bank accounts only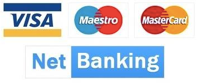 Donate to 'Student Welfare' and help us in educating and creating the next generation of leaders!!
The donations collected under this category will help the institute to provide support to the deserving students for pursuing their studies at IIIT-Delhi and enable them to realize their academic ambitions and pursue a wider range of career paths. The funds will be utilized to create academic scholarships for financially disadvantaged students, provide resources to students like internet facility, laptops, fund the travel for international competitions, support student teams and clubs at the institute.
No amount of contribution by you will be small or big. What matters is the active support from our donors to help us continue striving for excellence and providing equal opportunities to all our students.